The next Fitbit wearable could be a ring with many health tracking features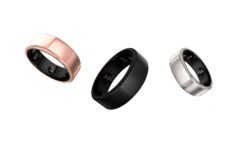 Fitbit may be known for its smartwatches, but it seemingly has other ideas up its sleeve. The wearable will support many of the health tracking features that smartwatches do, and may be more accurate to boot.Alex Alderson, 07/08/2021 🇫🇷🇪🇸…WearableGadget80% Amazon Fire HD 10 Plus (2021) Review – Cheap "Android tablet" with Qi and keyboard89% Razer Blade 15 Advanced Model 11th Gen Intel (2021) Review: Small Changes, Big CPU Gains84% Xiaomi Mi 11 Lite 4G smartphone review: The cheapest entry into the Mi 11 seriesNVIDIA GeForce RTX 3080 Ti Founders Edition Review: RTX 3090 performance for less but still a low value propositionNext Page ⟩
Fitbit has been selling fitness trackers and smartwatches for years, most recently with the Versa 3 and the Sense. The company has pioneered many health features, including measuring blood oxygen saturation (SpO2) levels. Now, TechRadar has discovered a patent that Fitbit filed a patent for a fitness ring.
Published by the United States Patent and Trademark Office (USPTO), Fitbit describes the device as 'a ring for optically measuring biometric data' that can calculate SpO2 values. Theoretically, such a device could be more accurate than a smartwatch, which could be attractive to those who like to track their health statistics.
The patent document describes that the fitness ring can relay data to either a connected smartwatch or a smartphone. Apparently, the ring could do this over Bluetooth or NFC. Updates could be transferred by Bluetooth, too.
Additionally, the document notes that Fitbit could produce several sizes to be worn on different fingers, with a larger ring for your thumb. TechRadar notes that Fitbit initially patented a fitness or smart ring in 2019, so the company could be fairly close to bringing something to market.
Purchase the Fitbit Sense on AmazonHow COVID-19 is changing consumer expectationsAd By SurveyMonkey See More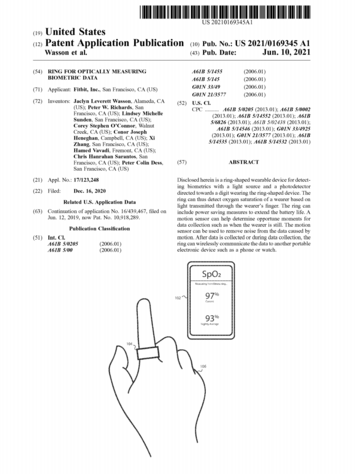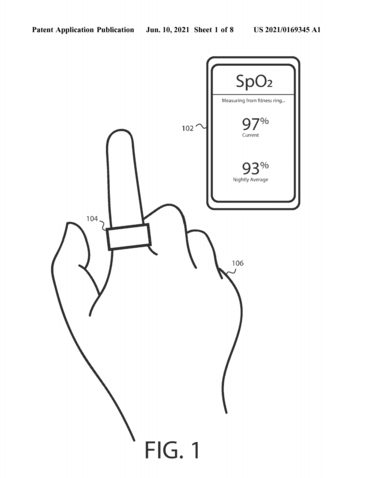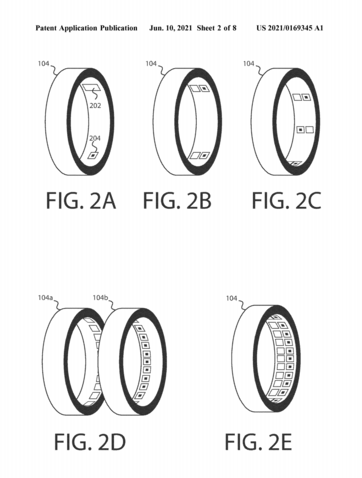 Source(s)