Announcement Of Siri Speaker An Attempt To Slow Alexa/Echo Momentum Down
Summary
Announcement of a Siri speaker appears to be an attempt to slow down Amazon's growth momentum for Alexa and Echo.
Siri needs to get smarter before it receives wider acceptance.
Maybe trying to redefine voice assistant market.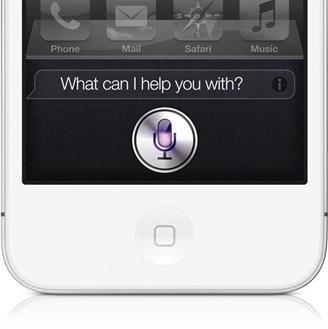 Source: cultofmac
A recent article by Bloomberg (which read more like an Apple (NASDAQ:AAPL) press release) concerning the probable upcoming announcement that Apple has started manufacturing a Siri speaker to compete against Amazon (NASDAQ:AMZN)'s Echo and Google's (NASDAQ:GOOG) (NASDAQ:GOOGL) Home speakers, to me, is more of an attempt to slow down the momentum, primarily of Amazon, which has soared to a hefty lead in the voice assistant and speaker market.
The alleged introduction of a Siri speaker is nothing new, as that rumor was in play over a year ago. A month ago, it was also reinforced by a report from Ming-Chi Kuo of KGI. Kuo said at that time Apple would announce the product at WWDC in June.
About the only thing new in the Bloomberg report is the rumor of the manufacturing having begun on the product.
It's apparent to me, especially in light of the fact there will be no Siri speaker anytime in the near future – by which I mean within the next several months, that this is another attempt by Apple to try to stop its customer base from migrating to Amazon or Google before it releases a Siri speaker on the market.
For some time it has been floated that Apple wants to differentiate by improving the quality of speakers. The problem for Apple is it needs to show it can improve Siri itself before convincing the market it can make a better speaker; assuming it can.
This is one of the major problems I have with the Bloomberg article. It simply repeats what are obvious talking points from a likely member of Apple's marketing department, who was of course identified as someone requesting anonymity because they were allegedly not allowed to talk about it publicly.
Asserted advantage of Siri speakers
What Apple is apparently attempting to do is make the sound technology accompanying the Siri speakers superior to what Amazon and Google now offer. That would include crisper sound and supposedly, virtual surround sound.
I'm not convinced of the surround sound aspect. As some have pointed out, music is stereo, so how that would work isn't clear. The surround sound assertion may entail more of a louder sound that has a similar effect of surround sound, but not necessarily to the same thing. Filling the room up with sound is what Apple appears to be trying to do.
Another interesting rumor is the speaker may include sensors that allow sound levels to be adjusted in accordance to the noise level in the room. If music is playing, it means it could lower the sound to that below the other sound or talking in the room. It's not a certainty that this will be included in the finished product, but it was said to be on the drawing board at one time.
What I find interesting in all of this is all the focus is on the speakers, when the market has been underwhelmed with the low quality of Siri itself as measured against Alexa and Google.
Siri
Since Apple will probably take longer to improve Siri to the level it would be considered a legitimate option for users, it's obvious to me it has to try to take consumer focus off of the inferior voice assistant and put it on speakers that, if the rumors are true, would probably be superior to competitors'.
That suggests to me Apple may be trying to redefine what the voice assistant market is, attempting to make it appear to be an outlet for music, more than anything else. The problem to me is there are already a lot of speakers that already do a better job than anything Apple will release. By that I'm referring to speakers outside the voice assistant market, such as Bose and others.
If Apple is able to achieve what it asserts its Siri speakers will be, it could be what it needs to keep more of its tech-based consumers from wanting to get their hands on a quality voice assistant like Alexa.
In other words, this is a play for its core customer base, not an attempt to gain market share outside of the Apple ecosystem. The obvious ability to be integrated with existing Apple products will help in that regard.
There is no doubt to me that this is Apple trying to keep its own customers from buying other speakers, and by extension, using a different voice assistant. If Apple loses that battle, it loses a lot of future growth potential; that would have a direct impact on Apple Music at the least.
Conclusion
With the voice assistant market growing quickly, and Amazon in particular rapidly grabbing more market share, Apple had to do something beyond spreading rumors there will someday be a Siri speaker. That has now happened with the news it has entered into the manufacturing phase of the process.
Alexa and Echo have already jumped into a huge lead in functions, Apple has started to be considered a non-player in the market. This at least will give the impression it's serious about competing in some way to gain market share. Again, this is being primarily directed at those Apple users that are willing to wait within a reasonable period of time to get an Apple alternative. Letting it be known it has started to manufacture a speaker tells me Apple believes the window of opportunity is closing if it doesn't get a competitive speaker in the marketplace.
All that said, the market is really one that is centered around voice assistants and not speakers. They, of course, complement one another, but the enormous growth potential lies in products like Alexa being embedded in products it is compatible with. That not only means in the home, but in transportation and businesses.
That's the one thing that makes me skeptical about the Siri speakers. Nothing much has been talked about improving Siri, but rather, in trying to build a better speaker. Most people aren't buying Alexa or Google Home in order to listen to music; they are buying it in order to have a more efficient way of running their homes and appliances.
The quality of the voice assistant is the key there, not whether or not the speakers provide better sound.
For that reason, I see this as not having a lot of impetus for Apple, with the exception it'll help keep its more rabid fan base from buying competing voice assistants and speakers.
That's not to say this wasn't a necessary step for Apple to take. It either needed to quit competing in the segment or go all in. The speakers tell me the tech giant is at least going to try to take enough market share to generate another revenue stream.
I think it's already lost the potential it could have had by falling so far behind its competitors, but it still could generate enough revenue, when added with other secondary products and services, to provide a good income stream outside of its iPhone business.