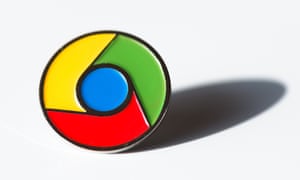 According to the Wall Street Journal, Google could announce the feature within weeks, but the specifics are not yet set in stone, and the company may yet scrap the entire plan.
If it does go ahead, the company would outsource the definition of unacceptable adverts to the Coalition for Better Ads, an independent group set up by a consortium of major advertisers and agencies in March. Its standards were set in place after "comprehensive research" involving more than 25,000 participants.
On desktop, the group bans "pop-up ads, auto-play video ads with sound, prestitial ads with countdown and large sticky ads". On mobile "pop-up ads, prestitial ads, ads with density greater than 30%, flashing animated ads, auto-play video ads with sound, poststitial ads with countdown, full-screen scrollover ads, and large sticky ads" fail to make the standards.
One element of the plan which has yet to be fixed is what form the block would take: the Wall Street Journal suggests that Google may choose to block all advertising on sites with any offending ads, rather than just blocking the offending adverts themselves. That would lead to a much stronger push to publishers to ensure that all adverts on their page comply with the Coalition's criteria.
Blocking ads may seem like a counterintuitive move for Google, which makes 86% of its revenue from advertising but the move could help avoid users adopting more aggressive, adblockers.
The majority of adverts Google serves comply with the Coalition's standards, and its largest single revenue source – keyword adverts on search pages – is already seen as the gold standard of advert acceptability by many external critics. Another "acceptable ads" board, created by adblock developer Eyeo (which makes the Adblock Plus plugin for Chrome and Firefox), similarly allows Google's search adverts through. But Eyeo charges large companies a portion of their revenue for the privilege of being on the Acceptable Ads list, a fee which publishers like Google and Amazon begrudgingly pay.
Chrome does already block some adverts, though not directly. A feature enabled by default in the browser prevents pop-ups from being shown unless a specific site is whitelisted. But the feature will block pop-ups regardless of whether or not they're adverts, allowing it to skirt round the conventional definition of an adblocker; similarly, Chrome requires any content served using the Flash plugin to be manually activated, which blocks many adverts in practice (though a declining number of adverts are served using the ageing technology, partially as a result of Google's changes).
Even before Google's entry into the space was rumoured, adblocking developers had already begun changing how they interacted with publishers. Companies such as Eyeo and Brave, which block adverts, both allow a proportion of adverts through if they're deemed to fit their own standards of acceptability; and both developers also have systems in place to allow users to pay for content in other ways than through advertising, if the publishers are interested in playing along.
If it launches, the adblocker could have ramifications for Google's ongoing struggles with EU regulators. The European Commissioner for Competition, Margrethe Vestager, said "We will follow this new feature and its effects closely."
Google told the Guardian: "We do not comment on rumour or speculation. We've been working closely with the Coalition for Better Ads and industry trades to explore a multitude of ways Google and other members of the Coalition could support the Better Ads Standards."
Since you're here …
… we've got a small favour to ask. More people are reading the Guardian than ever, but far fewer are paying for it. Advertising revenues across the media are falling fast. And unlike many news organisations, we haven't put up a paywall – we want to keep our journalism as open as we can. So you can see why we need to ask for your help. The Guardian's independent, investigative journalism takes a lot of time, money and hard work to produce. But we do it because we believe our perspective matters – because it might well be your perspective, too.
If everyone who reads our reporting, who likes it, helps to support it, our future would be much more secure.