Samsung Galaxy S8's new AI assistant Bixby wants you to never have to touch your screen again
It's designed to make the company's devices more 'natural and intuitive' to use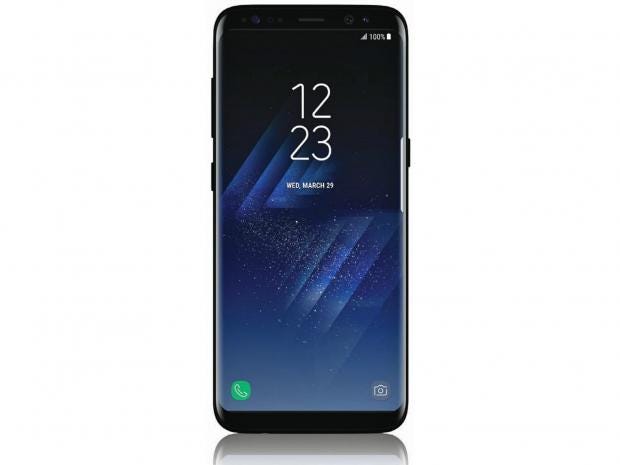 Samsung sees voice commands – rather than touch – as the future Evan Blass/Twitter
Samsung has announced Bixby, its artificial intelligence assistant, ahead of the launch of the Galaxy S8.
It's expected to be one of the phone's biggest new features, and Samsung hopes it will trigger an enormous shift in user behaviour.
As has been rumoured, the upcoming Samsung Galaxy S8 will have a dedicated Bixby button, which users can push in order to launch the voice assistant.
Bixby is designed to make Samsung's devices more "natural and intuitive" to use, according to the company.
It will initially only work with a handful of pre-installed apps, but Samsung says it will support almost every task the app is capable of performing, entirely through spoken commands.
"This set will continue to expand over time," wrote Injong Rhee, the executive vice president and head of R&D at Samsung software and services, in a blog post. "Our plan is to eventually release a tool (in SDK) to enable third-party developers to make their applications and services Bixby-enabled easily."
Samsung says Bixby will be smart enough to process incomplete commands and also be contextually aware, understanding what you want it to do even if you're already mid-task when you launch it and allowing you to switch from touch- to voice-control without fear of disruption.
Reports claim it is also capable of translating text and recognising real-world objects through the Galaxy S8's camera and tracking them down online, allowing users to make quick purchases.
Samsung has made it clear that it hopes to change the way consumers interact with their smartphones through Bixby, and sees voice commands – rather than touch – as the future.
In spite of this, the company has still decided to equip the S8 and S8+ with significantly larger screens than their predecessors.
"We know that adopting new ways to interact with your devices will require a change in user behavior," continued Mr Rhee. "The inconvenience of learning a new interface can cause friction and force users to revert back to old habits (e.g. the touch interface).
"At the same time we believe the key to success for a new voice interface is to design a scheme that reduces friction and makes the experience significantly more rewarding than the existing interface."
It's a work in progress for now though, and Samsung sees its launch later this month as the start of a long journey.
However, this isn't its first attempt at a digital assistant. It launched S Voice on the Galaxy S3 back in 2012, but it failed to impress.
"We do have a bold vision of revolutionizing the human-to-machine interface, but that vision won't be realized overnight," added Mr Rhee. "Ambition takes time. Bixby will be our first step on a journey to completely open up new ways of interacting with your phone."
Samsung's Bixby ambitions go beyond the smartphone too. The company intends to make all of its internet-connected appliances, such as washing machines and fridges, Bixby-compatible.
"As the Bixby ecosystem grows, we believe Bixby will evolve from a smartphone interface to an interface for your life."